Lucy Phillips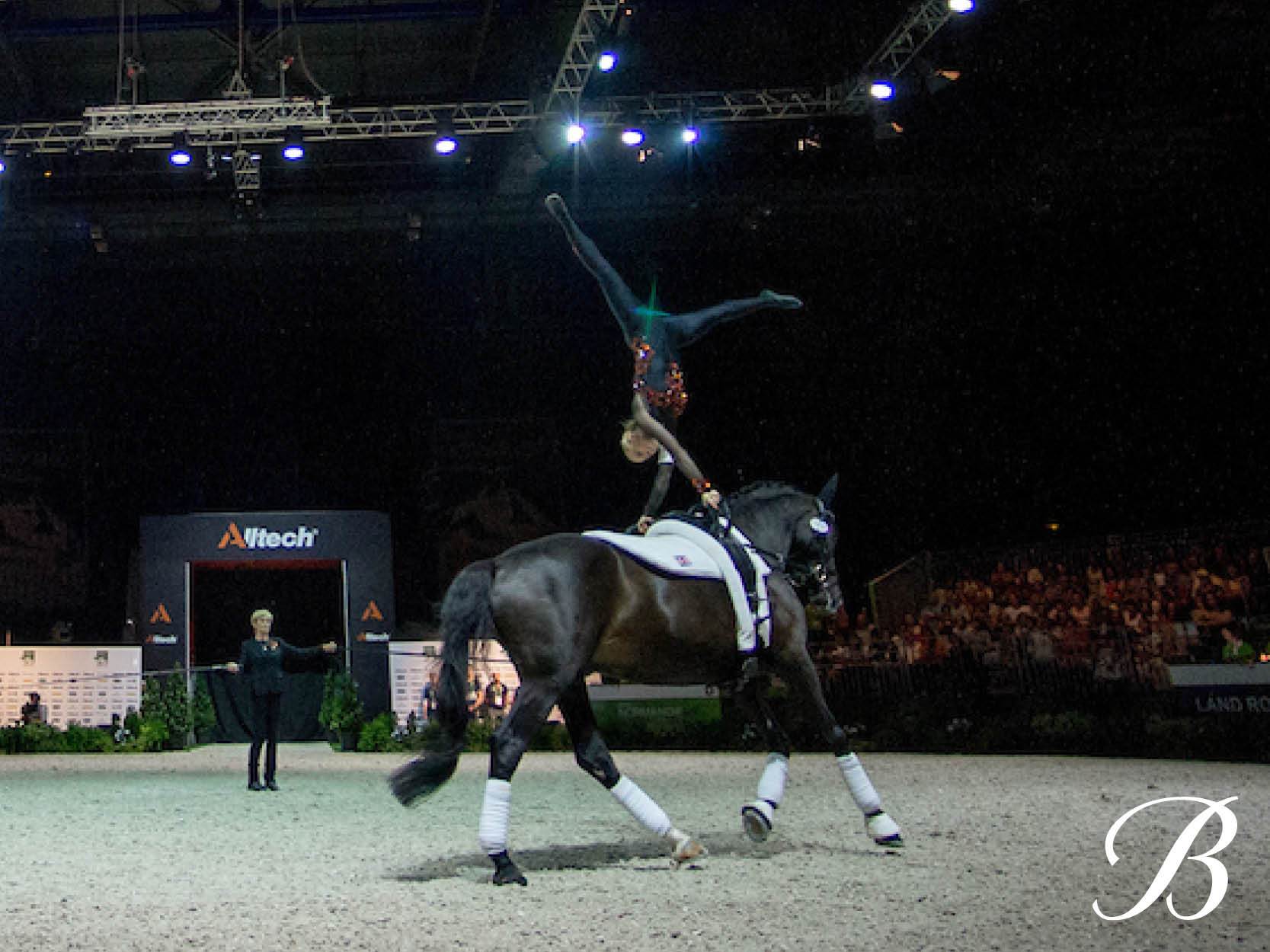 "Thanks to Bates Saddles I currently have a beautiful Bates Isabell saddle in Luxe Leather for my vaulting horse, Eristoff BJ (Erik). Erik is 18hh Dutch Warmblood by Westpoint (Jazz), he is just 8 years old and is still growing upwards and outwards. My Bates Isabell saddle does the job perfectly as, thanks to the EASY-CHANGE Fit Solution, it can easily be adjusted as Erik's shape changes."
"It is very important to me that my vaulting horses are worked daily under saddle (schooling and hacking) to give variation to their work program, keeping them mentally fresh and enabling their muscles to build and develop."
"The horse's way of going, paces, rhythm, suppleness, elasticity, engagement and self-carriage make up 25% of my total score for a vaulting competition and can be the deciding factor between competitors."
"I wouldn't choose to ride my vaulting horses in anything other than Bates saddles!"
Competition Horses
Online Profiles